Vlad
Ghinea
Profile
Skilled DevOps Consultant with a strong background in Linux server administration, and over 15 years of IT experience supporting, automating and optimizing deployments in the Cloud or On-Premise. My spare time is spent learning and improving. As an educator I am driven to inspire students to pursue academic and personal excellence.
Experience
Self-Employed
New Orleans, LA
DevOps Consultant
July 2009 - Present
Significant experience building Fault-Tolerant and High Availability applications using Amazon Web Services (AWS) and with the configuration of various Amazon products
Infrastructure orchestration using AWS Cloudformation, Terraform and Packer
Use Ansible as a configuration management tool, to automate repetitive tasks, quickly deploy critical applications, and proactively manage change.
Extensive experience developing and maintaining custom Ansible collections and roles, including testing (using Molecule)
Determine and implement AWS IAM roles and policies to adhere to least privilege principle
Provision and secure regional and multi-regional encrypted AWS storage (S3, EFS) and internal networking using VPC's and subnets
Create cloud functions to automate event driven tasks (using the Serverless Framework)
Infrastructure monitoring using Grafana, Prometheus, AWS Cloudwatch, AWS SNS (notifications)
Configure Version Control using Git (including Github) with GnuPG encryption and signatures
Container orchestration using Docker, Docker Compose, Docker Swarm and Amazon ECS
CI/CD using Github Actions, Travis CI or Circle CI pipelines
Ability to build deployment, build scripts and automated solutions using shell scripting (BASH) Python or Ruby
Extensive experience developing and maintaining virtualization environments (using Proxmox or VMware ESXi)
Design and implement network infrastructures using pfSense (VLANs, WireGuard or OpenVPN, HAProxy or Traefik load balancing, DNS resolving, SSL certificates)
Experience in all phases of the software development life cycle with specific focus on the build and release of quality software
AWS
Terraform
Ansible
Python
BASH
Git
HTML
CSS
Tulane University - Theatre Department
New Orleans, LA
Senior Professor of Practice
Jan 2020 - Present
Teach graduate and undergraduate level classes (including CAD, Advanced Technical Problems, Technical Directing, Project Management)
Supervise and mentor graduate students to fulfil their degree
Technical Director and Lighting Designer, with a portfolio of over 50 realized main stage productions
Track internal/external deadlines, workflow, project costs, coordinating logistics and managing departmental tasks, staff planning & cost analysis
Collaborate with Producers, Directors, and Design Teams to ensure the timely construction of all productions
Manage and oversee the day-to-day operations and all aspects of event logistics/planning for main stage productions
Represent the university and the department, recruit graduate students at USITT conferences (2012-present)
OEHS Departmental Safety Representative (Jan 2019 - Present)
Master's Thesis Committee Member
Program Review Committee Member (Dec 2021)
Professor of Practice
July 2013 - July 2019
Visiting Assistant Professor
July 2012 - July 2013
Academic
Project Management
Design
Production
Loyola University - Theatre Department
New Orleans, LA
Adjunct Professor
Aug 2019 - Dec 2019
Taught CAD software (VectorWorks)
Unlock Consumer Data
Bucharest, Romania
IT Manager
May 2008 - May 2009
Installed, configured and operated networking systems, maintained the company's security systems
Administered telecom infrastructure (Asterisk IP PBX systems)
Ensured high system availability in a mixed server environment, including Windows and Linux
Contributed to existing projects and initiatives recommending changes in the methods and procedures of existing business processes
Maintained all the UNIX, Linux and Windows environments
Monitoring and capacity analysis using Monit and Nagios.
Linux
Network
Data Processing
Infrastructure
OgilvyOne
Bucharest, Romania
Desktop Publisher
Jan 2007 - Dec 2007
Creating and formatting various commercial prints, fliers, adds and catalogues
Ensured the required printing standards
Connect Promotion
Bucharest, Romania
IT Manager
Jan 2006 - Dec 2006
Created internal frameworks to structure IT-related activities and the interactions of IT technical personnel with business customers and users
Asset Management (Printers, Workstations, Routers, Switches, and Servers)
Linux
Network
Data Processing
Infrastructure
Education
Master of Fine Arts (2012)
Tulane University, New Orleans, USA
Project Management and Technical Direction
Master of Business Information Systems (2009)
Romanian-American University, Bucharest, Romania
Managerial Information Systems
Bachelor of Business Information Systems (2007)
Romanian-American University Bucharest, Romania
Managerial Information Systems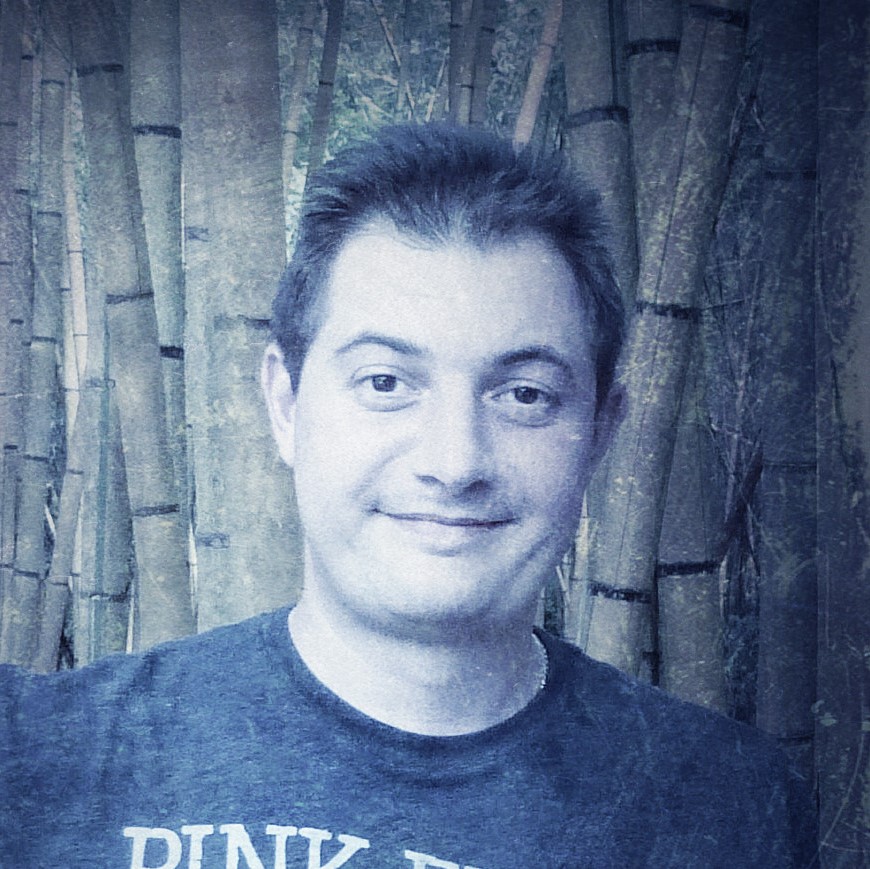 +1 (504) 909-1432

vlad@ghn.me

ghn.me

New Orleans, LA
Skills
Team

Project Management
Event Planning

Programming

Python
Ruby
BASH
HTML
CSS
Jinja

IaC

Terraform
Packer
Cloudformation

Configuration Management

Ansible
Puppet

Developer Tools

Git
Github
Github Actions

Containers and Orchestration

Docker
Docker Swarm
Docker Compose

Monitoring

Grafana
Prometheus
Cloudwatch

Virtualization

Proxmox
VMware ESXi

Personal

Calm under pressure
Excellent communication skills
Great team player
Always looking to work collaboratively
Ability to adapt quickly and effectively
Languages
Romanian

Native

English

C2

French

B1
Diplomas
Master of Business Information Systems (2009)
Master of Fine Arts (2012)
Interests
Science
Technology
Education
Smart Home
Nature
Travel